Space Flappy
The Reverse Flappy Game for iOS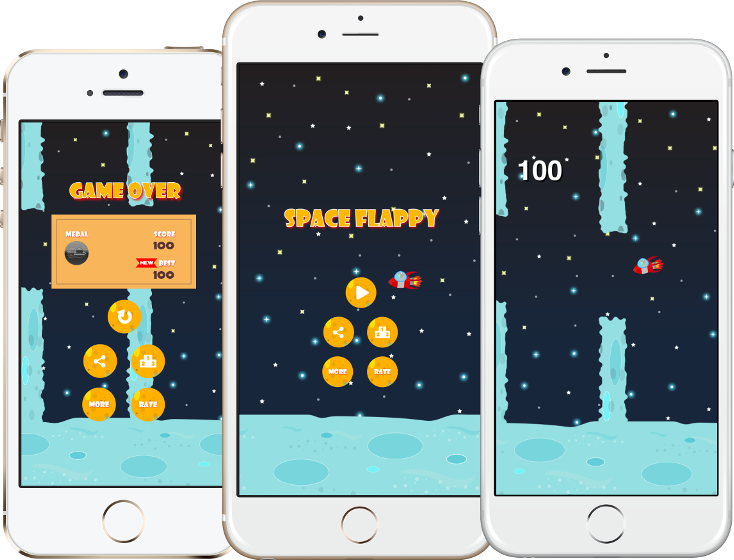 Reverse Gameplay
Thought Flappy Bird was hard and challenging? Then trying playing it in reverse!
Cool Character
Play as an astronaut inside his fat rocket ship while going along the surface of the moon!
4 Medals to Collect
Collect Bronze, Silver, Gold, Platinum, and a Dark medal, then brag about your achievements to your friends!